The PoLAR Partnership represents an interdisciplinary team comprised of experts in climate science, learning theory, and formal and informal education.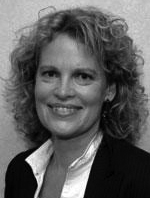 Stephanie Pfirman, Principal Investigator and Project Lead
PoLAR Projects: EcoChains: Arctic Crisis, SMARTIC
Dr. Stephanie L. Pfirman, Professor of Environmental Science and Alena Wels Hirschorn '58 and Martin Hirschorn Professor of Environmental and Applied Sciences, joined the faculty of Barnard College in 1993, and serves as co-Chair of Barnard's Department of Environmental Science. She holds a joint appointment with Columbia University where she is a member of the faculties of the Earth Institute and the Department of Earth and Environmental Sciences, and Adjunct Research Scientist the Lamont-Doherty Earth Observatory of Columbia University. Dr. Pfirman's scientific research focuses on the Arctic environment, in particular on the nature and dynamics of Arctic sea ice under changing climate. Pfirman received her PhD in Marine Geology and Geophysics from Massachusetts Institute of Technology.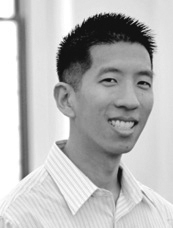 Joey Lee, Co-PI and Project Lead
PoLAR Projects: The Greenify Network, EcoChains: Arctic Crisis, SMARTIC, PoLAR Research
Dr. Joey Lee is an Assistant Professor of Technology and Education at Columbia University's Teachers College. He also directs the Real-World Impact Games Lab, part of the TC Games Research Lab. Dr. Lee designs, develops, and studies innovative approaches to education and addressing real-world problems like sustainability, and motivation and engagement for learning. He earned his PhD in Information Sciences and Technology from The Pennsylvania State University.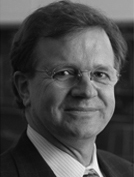 Peter Schlosser, Co-PI
In addition to directing the Columbia Climate Center, Dr. Peter Schlosser is the Associate Director and Director of Research of the Earth Institute, Columbia University, Vinton Professor of Earth and Environmental Engineering in the School of Engineering and Applied Science, and Professor of Earth and Environmental Sciences at Columbia University. Dr. Schlosser is an eminent earth scientist whose main research is directed at understanding the natural state of oceans and groundwater and the human perturbation of our planet's natural state. He holds a PhD in Physics from the University of Heidelberg, Germany.

Elena Sparrow, Co-PI and Project Lead
PoLAR Project: Reaching Arctic Communities Facing Climate Change (ReAC)
Dr. Elena Bautista Sparrow is a Research Professor of Soil Microbiology and Environmental Science in the School of Natural Resources and Agricultural Sciences, and Director of Education Outreach at the International Arctic Research Center at the University of Alaska Fairbanks, Fairbanks, Alaska, USA. She is a member of the International Polar Year (IPY) Education Outreach and Communication Working Groups and is also the director of the University of the Arctic IPY Higher Education and Outreach Office. Sparrow received her PhD in Soil Microbiology from Colorado State University.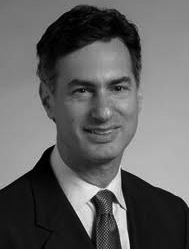 Robert Steiner, Co-PI and Project Lead
PoLAR Project: Climate Change Professional Development Online Course
Dr. Robert V. Steiner directs online teacher education at the American Museum of Natural History, including its signature Seminars on Science program. His focus is on the design, development, implementation and evaluation of accessible, innovative and effective online and blended programs. The Museum's partnerships with higher education institutions and other organizations have provided cutting-edge science to over 6,000 teachers across the United States and around the world during the past decade. He holds a PhD in Physics from Yale University.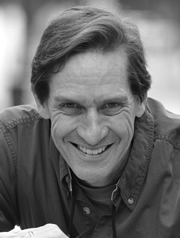 Ken Eklund, Project Lead
PoLAR Project: FutureCoast
Designer of a new breed of collaborative and socially relevant games, Ken Eklund is a leader in the emerging genre of alternate reality games (ARGs), especially those that create playful "what if?" spaces that invite massive public participation. Ken created World Without Oil, the groundbreaking collective imagining of our next oil shock, for ITVS, and was Community Lead for EVOKE, the World Bank Institute's innovative social entrepreneurship initiative. Ken launches massively participatory narratives that encourage viewers to interact directly with real-world challenges and have fun collaborating democratically on positive solutions and action.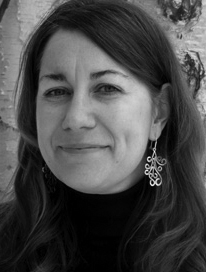 Maribeth Murray, Project Lead
PoLAR Project: Polar Voices
Dr. Maribeth Murray is the director of the University of Calgary's Arctic Institute of North America, a multi-disciplinary international center dedicated to national and international northern and arctic research activities. She holds an appointment as a professor in the Faculty of Arts, Department of Archaeology. Her research interests include the impacts of environmental change on northern human and marine systems, historical ecology, and the interface between research and science policy. Murray received a PhD in Anthropology from McMaster University, Canada.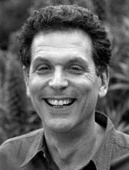 Ben Orlove, Project Lead
Dr. Ben Orlove, an anthropologist, is one of the four co-directors of the Center for Research on Environmental Decisions (CRED). He taught for many years at the University of California, Davis. At Columbia University, Orlove teaches in the Master's Program in Climate and Society, for which he serves as Associate Director. He is also a Senior Research Scientist at the International Research Institute for Climate and Society. His current research focuses on climate change and glacier retreat, with an emphasis on water, natural hazards and the loss of iconic landscapes. He earned a PhD in Anthropology from the University of California, Berkeley.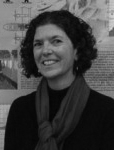 Margie Turrin, Project Lead
PoLAR Project: Polar Explorer
Margie Turrin is Education Coordinator at Columbia University's Lamont-Doherty Earth Observatory where she develops and runs science education projects for teacher professional development, informal community education, and undergraduate to K12 students. Her projects and publications range from engaging students and the public in the polar regions, the use of Earth data in science education, understanding our Earth and environment, human interactions and impacts on their environment, and Hudson River education. Turrin holds an M.S. degree from San Jose State University.
Robin Bell, Partner
PoLAR Project: Polar Explorer
Dr. Robin E. Bell is the Palisades Geophysical Institute Lamont Research Professor at Columbia University's Lamont-Doherty Earth Observatory, and head of the Polar Geophysics group. Dr. Bell uses remote sensing tools to study parts of the world that are invisible without these instruments, directing major research programs on both the Arctic and Antarctica. She has studied the mechanisms of ice sheet collapse, and the processes that dominate the chilly environments beneath the Antarctic ice sheet, including Lake Vostok, and mapping the subglacial Gamburtsev Mountains in East Antarctica. She has led eight major aero-geophysical expeditions to Antarctica. She received her PhD in Geophysics from Columbia University.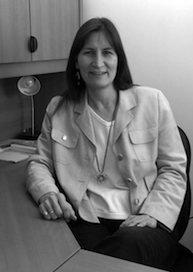 Malinda Chase, Partner
PoLAR Project Reaching Arctic Communities Facing Climate Change (ReAC)
Malinda Chase, originally of Anvik, is the daughter of Rudy Chase, from Anvik, and Sandra McClain, originally from California. She is the Executive Director of the Association of Interior Native Educators (AINE) in Fairbanks, Alaska. She also serves on the board of directors for Deloy Ges, Anvik's village corporation; is a parent representative for Education Northwest, a nonprofit educational organization that serves the northwestern states; and is involved with the newly formed Alaska State Policy Research Alliance that focuses on college and career readiness issues in Alaska. Chase has a bachelor's degree in American studies from Wellesley College in Massachusetts and a master's degree in cross-cultural studies from the University of Alaska Fairbanks.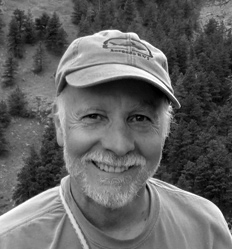 Lawrence Hamilton, Partner
PoLAR Project: PoLAR Research
Dr. Lawrence (Larry) Hamilton is a professor of sociology at the University of New Hampshire, and senior faculty fellow at the Carsey School of Public Policy. Integration across social and natural science has been a common theme in Dr. Hamilton's research on environment and social change. Since 1992, he has conducted interdisciplinary studies around the circumpolar north, supported by a series of grants from the U.S. National Science Foundation. Results from this work include case studies and comparative overviews of resource-dependent communities in Alaska, Newfoundland, Greenland, Iceland, the Faroe Islands, and Norway. He has been an active participant in many national and international working groups on the human dimensions of Arctic environmental change and a member of the Polar Research Board of the U.S. National Academies. Hamilton's current research includes studies of demographic change in Arctic communities, and surveys of what the U.S. public knows or believes about polar regions. Hamilton earned a PhD in Sociology from the University of Colorado, Boulder.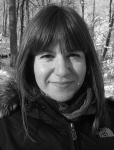 Jessica Brunacini, Assistant Director
Jessica Brunacini is an environmental educator specializing in climate change communication. As the Assistant Director for the PoLAR Partnership, she coordinates project content, develops messaging for outreach, and provides oversight of scientific learning goals. Prior to joining the PoLAR Partnership, Jessica worked as an education consultant with Brooklyn Bridge Park Conservancy, Solar One, and Population Action International, where she developed curriculum and training materials, including interactive educational tools and activities. Her research interests include best practices in climate change education and community-based adaptation. She holds an M.A. in Environmental Conservation Education from New York University.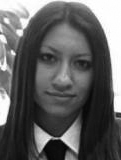 Theresa Hernandez, Assistant Director
Theresa Hernandez is the Assistant Director at the Columbia Climate Center where she leads educational programming and oversees the administration of the Climate Center. Theresa has worked in various positions at Columbia University. Her current work focuses on programming to communicate climate science and policy to the public as well as both formal and informal education initiatives such as the development of a masters program in carbon management and the NSF-funded PoLAR Climate Change Education Partnership. Hernandez holds an M.A. in Higher and Postsecondary Education from Teachers College.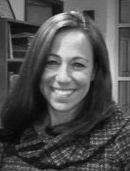 Elizabeth Bachrach, External Evaluator
Dr. Elizabeth Bachrach is a Senior Research Associate with Goodman Resource Group, Inc. Dr. Bachrach has designed and managed over 50 projects at GRG, ranging from studies of formal and informal science education programs to professional development workshops, and distance learning for K-12 teachers, to multimedia educational packages and national outreach initiatives accompanying public TV series and documentaries. In addition to PoLAR, she is also the lead external evaluator for the Franklin Institute's Climate Change Education Partnership, CUSP. She received her PhD in Developmental Psychology from Brandeis University.

Annie Quinney, Post-Doc
PoLAR Project: Polar Voices
Annie Quinney has a background in paleoclimatic reconstruction using fossil soils and amber. She completed a B.Sc and an M.Sc in geology at the University of Calgary, Canada, followed by a Ph.D. in paleontology at Monash University, Australia. She has spent over ten years creating and delivering science education/academic programs for both the Royal Tyrrell Museum of Paleontology and the University of Calgary.

Lisa Zaval, Post-Doc
PoLAR Project: Greenify
Lisa Zaval is a postdoctoral research scientist at the Center for Research on Environmental Decisions. Lisa's research focuses on judgment and decision-making, with a particular emphasis on individual differences, risk perception, emotional processing and the effect of aging on decision-making capacity and consumer behavior. Her work in the CRED lab investigates choice architecture related to sustainability and pro-environmental decision making, investigating how features of the decision context can influence different attitudes and behaviors (e.g., green product choice, charitable giving). A related line of work investigates the underlying psychological drivers that influence these climate change judgments.