External Advisory Committee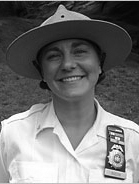 Sarah Aucoin
Sarah Grimké Aucoin is the Director of the Urban Park Rangers, a division of NYC Parks. Ms. Aucoin's tenure in Parks spans twelve years of innovation and programmatic expansion. As Deputy Director of the Rangers for seven years, Ms. Aucoin devoted much of her expertise and effort to the preservation of the endangered piping plover, the development and growth of the Bald Eagle reintroduction initiative, and the installation and management of the Alley Pond Park Adventure Course, the first public challenge course in New York City and the largest in the northeast. As Director, Ms. Aucoin has expanded New Yorkers' opportunities for outdoor adventure and education through citywide programs such as overnight camping, catch-and-release fishing, raptor conservation, and the stewardship of New York City's street trees. She earned an M.S. in Ecology from the University of Louisiana.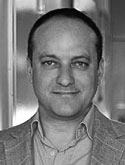 Asi Burak
Asi Burak is an award-winning game creator, tech executive, and social entrepreneur. As the former president of Games for Change (G4C) and the executive producer of the Half the Sky Movement games, he orchestrated partnerships with Zynga, Frima Studio, some of the world's leading NGOs, and Pulitzer Prize-winning authors Nicholas Kristof and Sheryl WuDunn. Prior to G4C, Asi co-founded Impact Games, the creators of the internationally acclaimed PeaceMaker and Play the News gaming platforms (acquired 2010). He also served as a consultant to organizations such as EON Productions (007), Newsweek, and McCann Erickson around the strategic use of games to further brand engagement. He is a faculty member at the School of Visual Arts' MFA in Design for Social Innovation and holds a Master of Entertainment Technology from Carnegie Mellon University.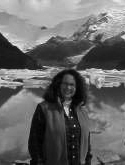 Annette deCharon
Annette deCharon is the Director of the Center for Ocean Science Education Excellence (COSEE)-Ocean Systems and the Senior Marine Outreach Education Scientist at the University of Maine. She is particularly interested in developing innovative multimedia for teaching and learning that illustrate key scientific connections, with special emphasis on the ocean-climate system. Since 1997, she has authored over 30 web-based and other multimedia publications including the award-winning "Phytopia: Discovery of the Marine Ecosystem" CD-ROM. She earned her M.S. in Oceanography from Oregon State University.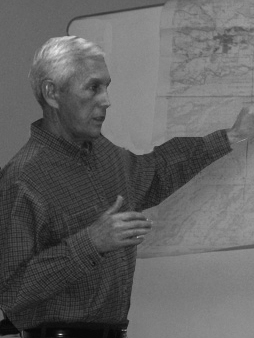 Sam Demientieff
Samuel Demientieff is a respected Athabascan Elder who grew up on the Yukon and Tanana Rivers where his father ran a barge service. Samuel traveled the rivers with his father in summer and traveled the frozen rivers in the winter. Sam served in the U.S. Army and worked on the North Slope and at Pump Station 8 of the Trans-Alaska Pipeline. He was the executive director of Fairbanks Native Association for 7 years, and worked in several positions at Tanana Chiefs Conference. He served on the Doyon Ltd. Board for 15 years and held the positions of acting president, chairman of the board, treasurer and vice-chairman. He is retired from the Bureau of Indian Affairs.

Amy Goldman
Amy Goldman is the Founder & CEO of Allera Strategies, LLC, providing organizational and project management, strategic planning, event development and stakeholder engagement services to new and existing non-profit organizations, foundations and corporate entities.Prior to founding Allera Strategies, Amy spent 14 years as an Executive Vice President and Environmental Sustainability Strategist at Navista, Inc., The Public Affairs Group, and served as the Director of the Global Environmental Management Initiative (GEMI).She holds a Master of Science in Environmental Sciences and Policy from Johns Hopkins University, and a Bachelor of Science in Public Affairs, Environmental Science and Management from Indiana University.

Susanna Pollack
Susanna Pollack is the Acting President of Games for Change. She has been forging partnerships and building cross platform content experiences for media companies and events for over 15 years. She has worked with TV networks, consumer brands, media and digital agencies, not-for-profits and content creators to develop consumer-facing experiences that entertain and inspire social engagement. In 2011, Susanna founded NonStop in order to focus her business development and partnership skills towards working with companies wanting to have social impact by leveraging technology, entertainment, and the power of brands. Prior to branching out on her own, Susanna spent 13 years with BBC Worldwide Americas, most recently as SVP, CBeebies Channel Development, where she oversaw the business strategy for cross platform youth related media projects in the U.S. market. Susanna graduated with a BA from Skidmore College.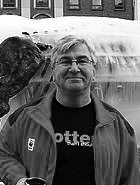 Clive Tesar
Clive Tesar is Head of Communications for the World Wildlife Fund's Global Arctic Programme, based in Ottawa, Canada. He grew up in Canada's Northwest Territories, and spent ten years travelling the Canadian Arctic as a reporter, producer and host for the Canadian Broadcasting Corporation. For ten years prior to joining WWF, he worked around the Arctic as a communications consultant for NGOs, Indigenous peoples' organisations, and governments. Tesar holds an M.A. in Environmental Education and Communications from Royal Roads University, British Columbia.